This event has already occurred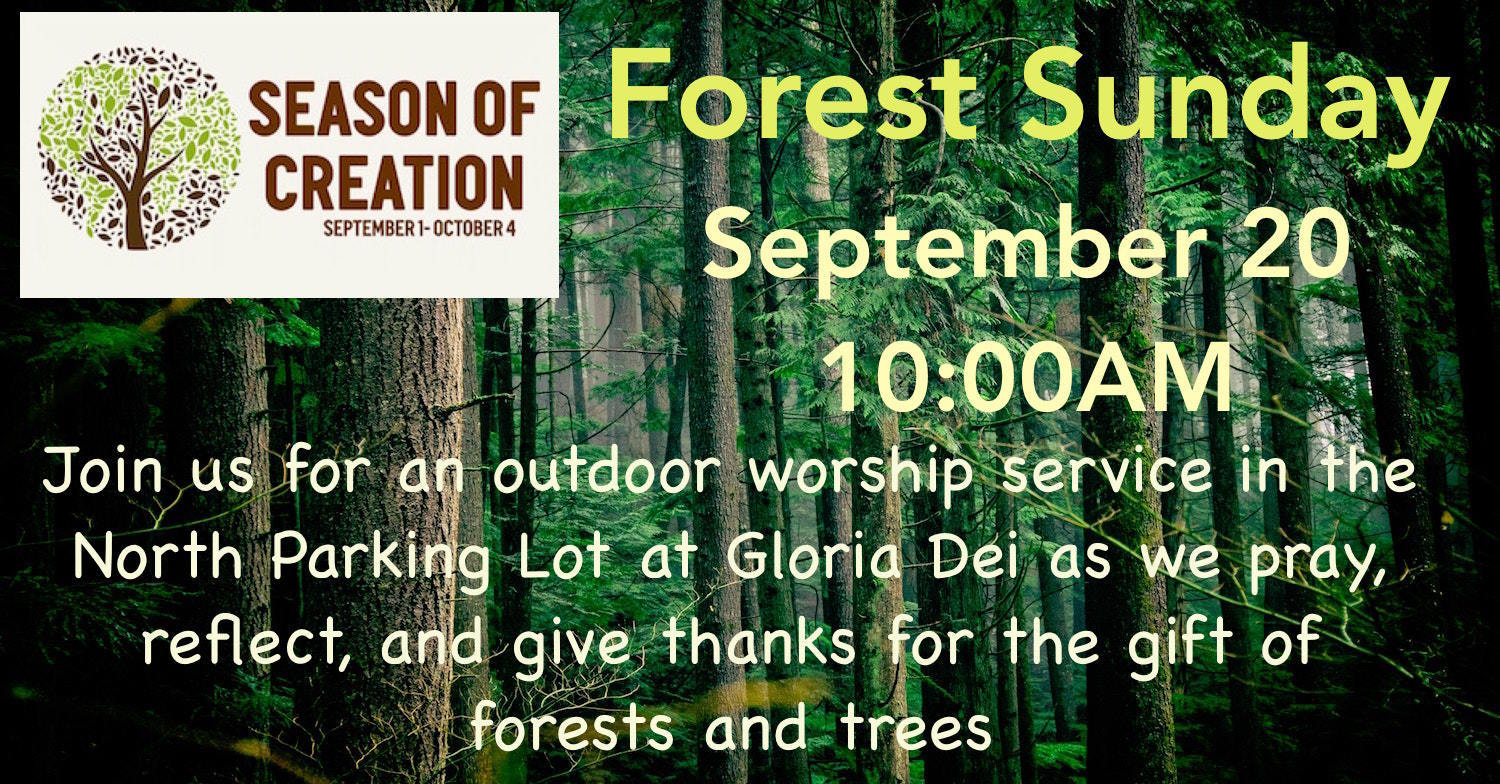 Save to your Calendar
Every year from September 1 to October 4, the Feast of St. Francis of Assisi Christians around the world celebrate the Season of Creation by gathering to pray and act to protect our common home. This season is a special time for the Creator and each other. Some of us pray, some of us do hands-on projects, some of us advocate. We all protect creation. Gloria Dei will join the Season of Creation this year in an outdoor service on September 20 focused on reflecting and giving thanks for the gift of forests and trees. This will be a child friendly service with Pastor Vida sharing a Children's Conversation with the help of a "Tree Wonder Box".
Date: Sunday, September 20
Where: North Parking Lot at Gloria Dei Lutheran Church
Time:10:00AM
What to Bring: Bring your own chairs and snacks/drinks and remember to dress appropriately or bring a lap blanket to ward off the morning chill
COVID-19 Safety Protocols
Hand sanitizer will be available.
We are encouraging those who can to wear a face covering.
We will practice physical distancing – encouraging household and family bubbles to sit together but two meters apart from others.
And as always during this time of pandemic, please stay home if you are sick or feeling unwell – even if all you have is a runny nose.
Jason Assam is our Registrar and Safety Person for this event.
Outdoors has proven to be a much safer environment than indoors – with very few reported cases of transmission from outdoor events – especially when social distancing is in place. We hope to welcome many of you as we celebrate the Season of Creation and give thanks for forests and trees!