Welcome to Gloria Dei Lutheran Church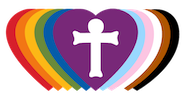 You Are Welcome Here!
We gather each week to worship and pray on the traditional, ancestral, unceeded territories of the Coast Salish Peoples. For thousands of years they have walked on this land and paddled the waters of the Salish Sea. We are grateful to the Squamish, Musqueam and T'sleil-Waututh Nations for their stewardship of these lands and the waters of the Salish Sea.
~~~~~~~~~~~~~~~~~~~~~~~~~~~~
We have returned to in-person services!
The provincial mask mandate has been lifted! We recognize that everyone will move through this transition at different paces and comfort levels. Some of us continue to wear face coverings while others have ditched their masks. We respect each person's decision. In order to minimize transmssion, we ask that you stay home if you feel unwell. We continue to have sanitizing stations at the entrances to our building. We have a large sanctuary space that provides enough space for everyone to spread out. We are glad that we can meetup with friends and acquaintances but we are continuing to refrain from hugging or hand-shaking. If you have any questions about worship services or COVID Safety measures we would love to hear from you 604-588-5838.
~~~~~~~~~~~~~~~~~~~~~
We are proud of our partner - the Canadian Lutheran World Relief - which has provided help and hope to those affected by the invasion of Ukraine by the armed forces of the Russian Federation. Watch the NEW video impact report from CLWR on our Facebook page and donate online at www.clwr.org/ukraine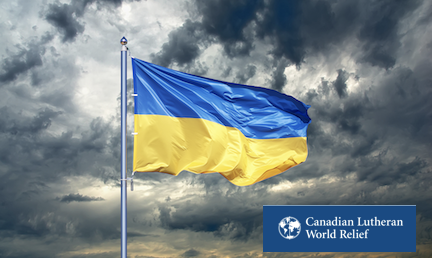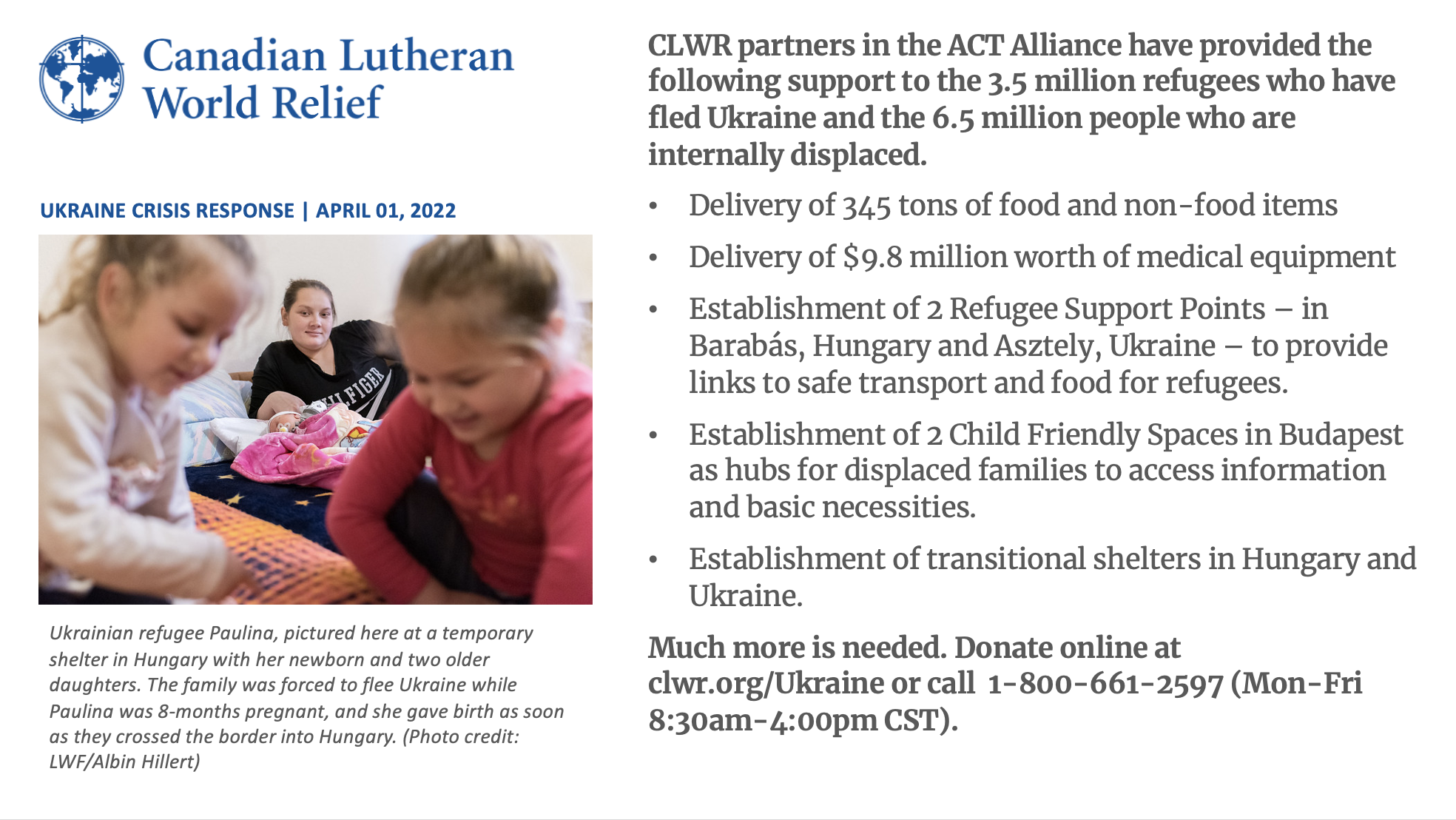 Upcoming Events
No events found.