The backpacks assembled at the altar told the story. Kids were back in school and it was time to bless them, acknowledge their jitters, but also reassure them that no matter what the new school year brings "God's got their backs."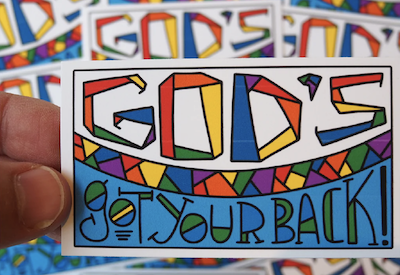 This year we also had backpacks for children recently arrived from Ukraine. Thank-you to everyone for your donations! Pastor Vida loaded her car and drove out to Holy Eucharist Cathedral in New Westminster on Thursday afternoon. There she was greeted by children and their parents including assistant priest, Father Yuriy and his three children who had just arrived from Ukraine the day before! Although the seventeen backpacks could be considered a modest donation, they nevertheless conveyed a message of compassion and care. It was particularly meaningful to the Ukrainian children when they heard some of the backpacks came from children from Gloria Dei. Following a prayer and blessing by Father Yuriy, the children did not waste time choosing a backpack from the table. Iryna, parish co-ordinater of the aid effort for Ukrainian newcomers, will distribute the remainder of the backpacks to families who could not attend last Thursdays function.
~~~~~~~~~~~~~~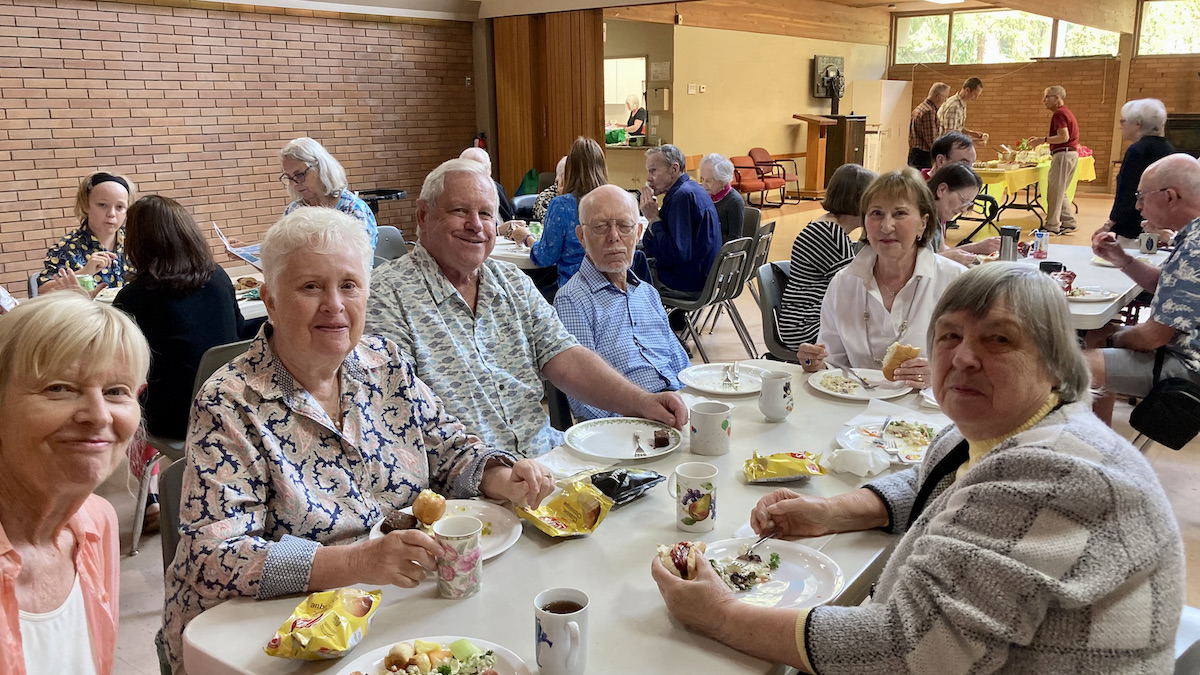 In celebration of the Season of Creation, we had wanted to hold last Sunday's worship and BBQ potluck lunch outside, but wildfire smoke blanketing the North Shore forced us to go inside. However, this didn't dampen the community spirit which was evident in the lively conversations around the tables. Thank-you to all who brought wonderful dishes to share, and our cooks and kitchen clean-up crew - you know who you are. Our gathering was also blessed by the participation of new Ukrainian friends, Viktoriya, Oxana, and her daughters, Sofiya and little Alice.