Welcome to Gloria Dei Lutheran Church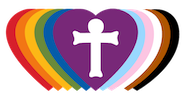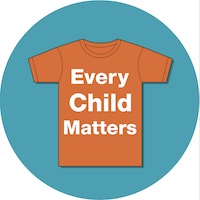 You Are Welcome Here!
You are indeed welcome here! In step with British Columbia's Re-Start Plan, our congregation is taking a phased approach to a return to in-person worship. In keeping with the current Public Health Orders and Guidance from the BC Ministry of Health we have updated our Covid-19 practices for safe worship through the Fall. You can read about them here.
All members, visitors and users of our facility are expected to wear a mask. We strongly encourage everyone to get vaccinated, but are not requiring proof of vaccination to participate in our worship services. We have a large sanctuary space that provides enough space for everyone to spread out. In addition, because all of us are resuming normal activities and social interactions at pace that is comfortable for us, we have retained one section of pews with physically distanced seating for those who still need to put additional space between themselves and others. We are opening windows and doors for added ventilation as long as weather permits. We are glad that we can meetup with friends and acquaintances but we are continuing to refrain fom hugging or hand-shaking. Because we no longer have a capacity limit you do not need to pre-register to attend a service.
We welcome all people, inclusive of all sexual orientations and gender identities and gender experessions and were delighted to bless our lovingly constructed pride flag and "rainbow tree" on July 4.
~~~~~~~~~~~~~~~~~~~~~
Everyone 12 years and older is now eligible to register for their vaccine.
If you registered through Vancouver Coastal Health before April 6 for your first shot, you need to "re-register" with the central provincial vaccination registry in order to get contacted for your second dose.
1. register online 24/7, at gov.bc.ca/getvaccinated;
2. call a provincial call centre between 7 a.m. and 7 p.m. (Pacific time), toll-free, at 1 833 838-2323
Please have the following information available: First and last name, Date of birth, Postal code, Personal Health Number, an email address that gets checked regularly or a phone number that can receive text messages. If you do not have an email or smart phone, we can help. Please phone the church office at 604-988-5838 and ask to speak with our pastor.
~~~~~~~~~~~~~~~~~
We gather each week to worship and pray on the traditional, ancestral, unceded territories of the Coast Salish Peoples. For thousands of years they have walked on this land and paddled the waters of the Salish Sea. We are grateful to the Squamish, Musqueam and T'sleil-Waututh Nations for their stewardship of these lands and the waters of the Salish Sea.
We are a group of people of all ages, who come from all walks of life and are not perfect.
We come together weekly to experience the joy and mystery of God's presence with us and to continually try to figure out how to be a Christ-centered, LGBTQ+ inclusive, and social justice-orientated community.
We gather to nourish our faith, to have fun together, and to give ourselves away in service to others.
Take a look around our website and then come and visit us and know....
You are welcome here!
Upcoming Events
Mark your calendars for these great events coming up.
Worship Videos and Bulletins