Welcome to Gloria Dei Lutheran Church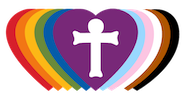 You Are Welcome Here!
You are indeed welcome here! In step with British Columbia's Re-Start Plan, our congregation is taking a phased approach to a return to in-person worship. Provincial Public Health Orders require faith communities to pre-register anyone - including regular members or first time visitors - wishing to participate in indoor or outdoor worship service at the present time. Our next service is will be outdoors in our north parking lot on Sunday, June 27 at 10AM. If you are planning to attend, please pre-register by emailing the church office at [email protected] entering "June 27" in the subject line and indicating in your message how many from your household would like to come. If you are a first time visitor, please wait to receive a confirmation email from us that we can accomodate you.
The BC Synod's Journey to Reconciliation Facilitation Team invites you to watch this Service of Lament for National Indigenous Day of Prayer on June 20, 2021.
If would like to receive our weekly "Worship at Home" resources or are feeling isolated and would like to speak with our pastor, please call our office administrator Wednesday - Friday 9:30 -1:00PM.
If you are a senior looking for resources or support please call 211 or visit their website by clicking here.
~~~~~~~~~~~~~~~~~~~~~
Everyone 12 years and older is now eligible to register for their vaccine.
If you registered through Vancouver Coastal Health before April 6 for your first shot, you need to "re-register" with the central provincial vaccination registry in order to get contacted for your second dose.
1. register online 24/7, at gov.bc.ca/getvaccinated;
2. call a provincial call centre between 7 a.m. and 7 p.m. (Pacific time), toll-free, at 1 833 838-2323
Please have the following information available: First and last name, Date of birth, Postal code, Personal Health Number, an email address that gets checked regularly or a phone number that can receive text messages. If you do not have an email or smart phone, we can help. Please phone the church office at 604-988-5838 and ask to speak with our pastor.
~~~~~~~~~~~~~~~~~
We gather each week to worship and pray on the traditional, ancestral, unceded territories of the Coast Salish Peoples. For thousands of years they have walked on this land and paddled the waters of the Salish Sea. We are grateful to the Squamish, Musqueam and T'sleil-Waututh Nations for their stewardship of these lands and the waters of the Salish Sea.
We are a group of people of all ages, who come from all walks of life and are not perfect.
We come together weekly to experience the joy and mystery of God's presence with us and to continually try to figure out how to be a Christ-centered, LGBTQ+ inclusive, and social justice-orientated community.
We gather to nourish our faith, to have fun together, and to give ourselves away in service to others.
Take a look around our website and then come and visit us and know....
You are welcome here!
Upcoming Events
No events found.