COVID-19 Update - September 2021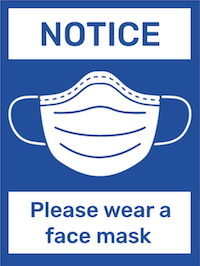 We are glad to welcome back many of our regular user groups into the church building. We had all hoped to be out of the pandemic by this time, however, the fourth wave fueled by Delta variant necessitates that all of us continue to practice all of our layers of protection:
stay home if you feel unwell
wash your hands with soap and water or use the sanitzers at the entrances when coming into the building
in compliance with the Public Health Order of August 25 making masks mandatoiry in all public indoor spaces, we expect all users of our facility to wear a mask in all areas of our building
practice physical distancing
We are also waiting to receive guidance from the Vancouver Coastal Environmental Health Office around proof of vaccination requirements for social clubs and groups that use church facilities. At this time, due to the vaccine requirement to attend discretionary events, we cannot accommodate requests to hold special events such as recitals, competitions, parties or meals catered by a third party in our facility.
~~~~~
Gloria Dei Lutheran Church is an excellent location for weddings, receptions, concerts, meetings and other events.
The sanctuary is a great space for concerts and recitals. It can hold 300 people, has excellent lighting, flexibility for different seating configurations and has been accustically designed for music.
The hall seats 192 people (309 standing). There are 20 round tables, 200 chairs and extra rectangular tables. In addition, there is an adjacent kitchen with a commercial dishwasher.
There are also three smaller meeting rooms seating between 12 to 40 people.
If you are interested in hosting an event or would like additional information on rates and availability, please fill out the form below. We will get back to you as soon as possible.
You can also call Maureen Kerfoot our Rentals Co-ordinator at 604-929-3889.
Facility Rentals Contact Form
---