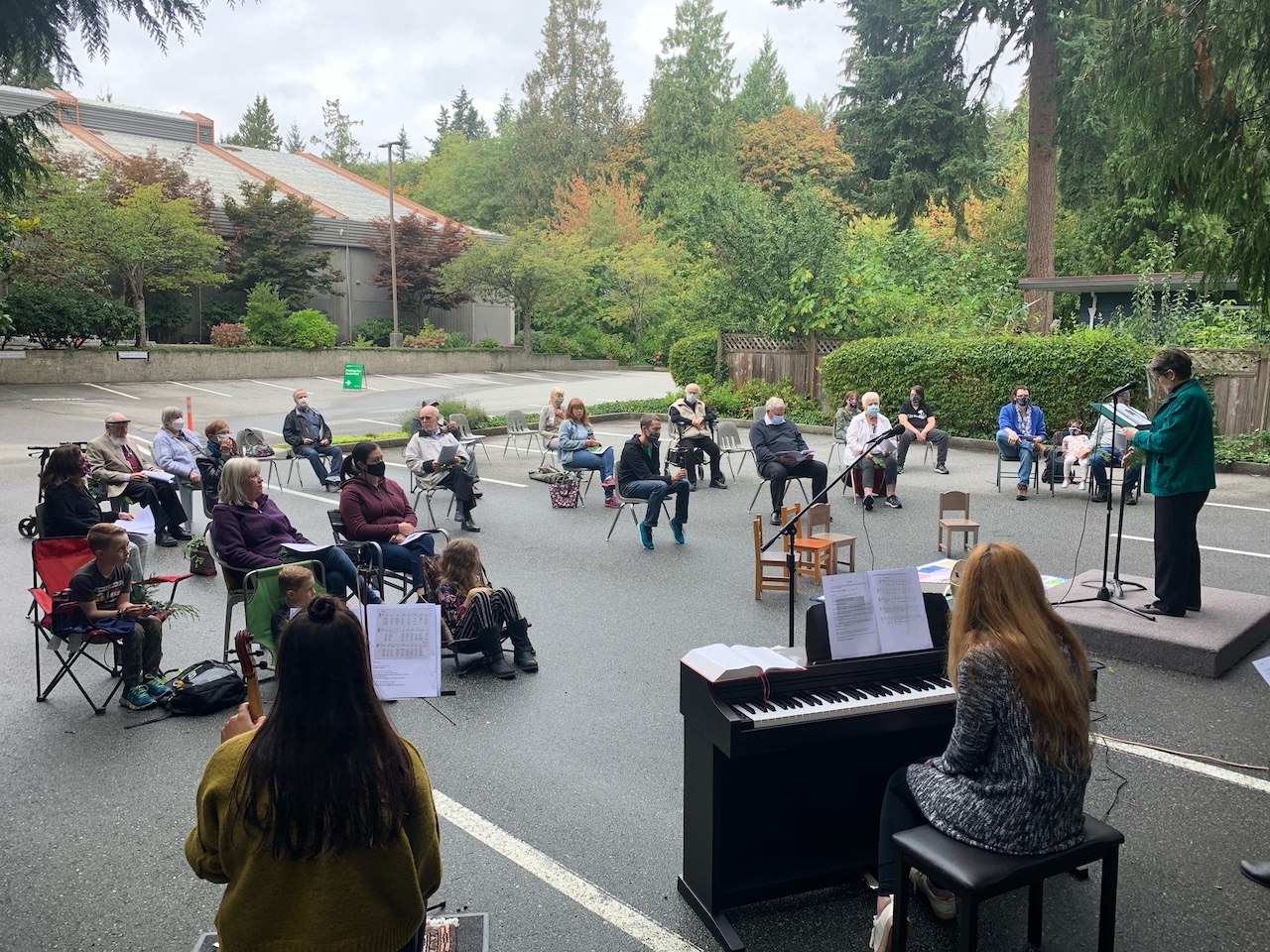 Dear Members and Friends of Gloria Dei,
I am happy to announce that we will be returning to in-person worship services beginning this Sunday, May 30 with an outdoor Communion service in the North Parking Lot beginning at 10AM. This is a "bring your own lawn chair" event. The church will supply chairs for those who cannot bring their own.
This first in-person service of 2021 will also be the happy occasion to formally welcome the Hutson Family - Geoffrey, Thommy and Harper - as members of Gloria Dei. We will also have special music featuring Isabelle Kotsireas and Heather Haughn on the cello.
I am looking forward to this long awaited worship gathering to celebrate our community in Christ with as many of you as possible. For those who will not be able to join us, the service will be live-streamed on our Facebook page. You do not need a Facebook account to view the service. Simply click on the following link or copy and paste it into your web browser - www.facebook.com/GDLCNV/live
We are following the safety protocols set out by Public Health for Outdoor Worship Services of no more than 50 persons (+2 more COVID safety volunteers).
Before you consider attending,
do assess your own level of risk of exposure to the virus, taking into consideration that vulnerable populations are at greater risk for serious illness.

Self-screen for COVID here

- and if you are experiencing a fever, cough or runny nose, sore throat or shortness of breath please stay home.
Here is what you can expect when you come on Sunday morning so that we can continue to gather as safely as we did last year.
When you arrive on Sunday:
There will be a registration table where you will requested to:
self-screen for COVID

sanitize your hands,

wear a mask if you are 12 years or older and

sign-in for contact tracking purposes
No congregational singing is allowed during the service. Only authorized soloist(s) are allowed to sing as per the public health order.

Presiders, lectors, singers are allowed to take off their masks while at the microphone(s).

We need to maintain at least 2 metres physical distance from one another - (Household bubbles can sit close together). We need to practice self-discipline and refrain from hugging or hand-shaking.
The Communion elements will be distributed in single-use plastic cups.

Please do not share other food and drink with others.
Everyone is expected to disperse immediately following the service. I know that we all have a strong urge to connect with friends we haven't seen in a long time, however we need to wait a few more weeks when Public Health Orders will ease and allow social gatherings (possibly in July).
I know this is a lot to think about, but we have done this before. We know how how to rejoice in the Lord and take delight in one another's presence while following safety and health guidelines. On Sunday, we will gather, we will hear the encouragement of God's Word, we will be fed and nourished with the Bread of Life, we will lift our hearts in worship and prayer. We will celebrate the love of God in community. I can hardly wait!
Let's gather confidently and joyfully to celebrate Trinity Sunday and officially welcome Thommy, Geoffrey and Harper to the Gloria Dei community.
Pastor Vida