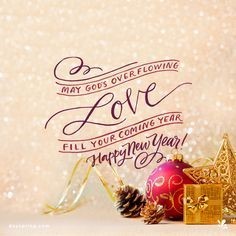 Hello Everyone and Happy New Year!
This coming Sunday, January 6th, we celebrate Epiphany, the arrival of the Magi.
Following the church service we will be taking down the Christmas trees and decorations. If you are able to stay and help with this, it would be much appreciated!+++++++++++++++++++++++++++++++++++++++++++++++++++++++
TURNING POINT WELCOME BASKETS
Just before Christmas I had a call from Turning Point to let me know that they had just given out their last basket. I will go through what we already have in stock and bring a list of what we need on Sunday. We have had a lovely donation for our baskets from a group of business women on the North Shore led by Laura. It is a bottle of essential oil that helps with stress and anxiety, along with a personalized card for
each woman. Here is a picture:
+++++++++++++++++++++++++++++++++++++++++++++++++++++++++++
News from BC Synod Lower Mainland Congregations
The congregation of Oakridge Lutheran Church warmly invites everyone to the dedication of their new facility on their re-developed site on Sunday, January 12 at 2:30PM,
585 West 41st Avenue Vancouver ( just west of Cambie).
https://bcsynod.org/wp-content/uploads/2019/12/
Dedication-of-Building-Oakridge-2Jan.2020.pdf
For those interested in learning more about the project - a six-storey, mixed-use building, with retail at street level, a new church and community space on the second floor, and four levels of affordable rental housing above the church - click here
_____________________________________________________________
Mark Your Calendars!
WHAT: KAIROS Blanket Exercise
WHEN: Saturday, Feb. 22, 1:30 - 4:30
WHERE: Gloria Dei
WHY?: To learn about the historic and contemporary relationship between Indigenous and non-Indigenous peoples in Canada
More information to follow.
Happy New Year to you all! And a special blessing for our church council members who work so hard for us; and for all those who are on committees that enhance our church life.
Lin