Canadian Lutheran World Relief's new Gifts from the Heart catalogue has something to inspire and delight anyone on your list this year. It's full of meaningful, tangible gifts that will touch your loved ones and share God's love with the world! Copies are available through the church, by emailing clwr@clwr.org or you can shop online at www.clwr.org/GFTH.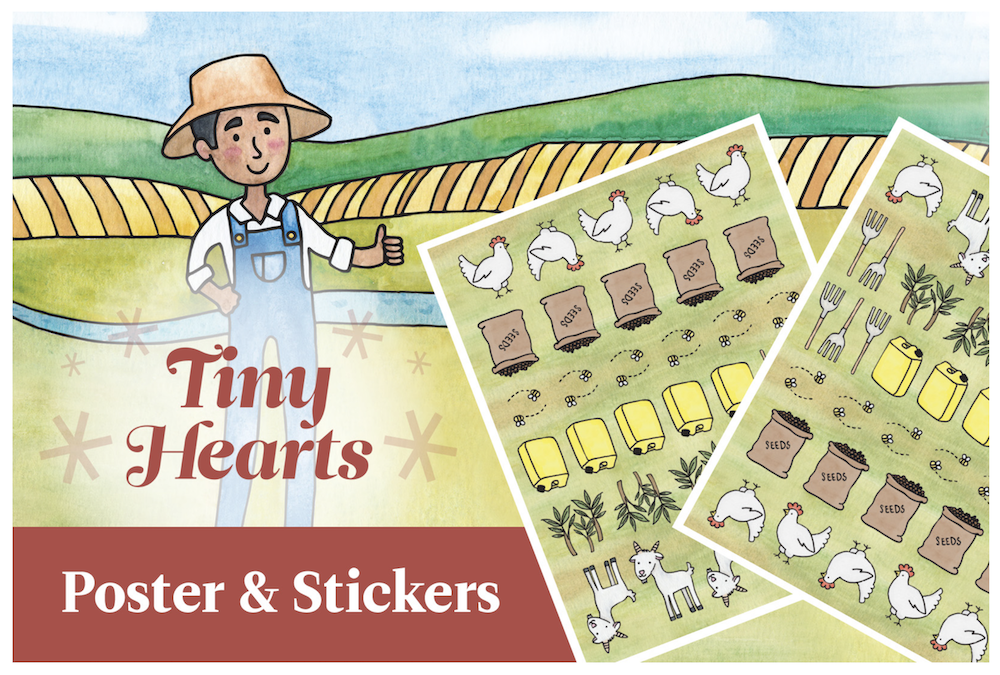 Help the children in your life share in the joy of giving with our Tiny Hearts Poster & Sticker Set! Use stickers to fill up the Tiny Hearts garden with chickens, goats, trees, seeds and more as they're donated. Suggested donation: Free!
You can download a Tiny Hearts coloring page for children, too.