At the 2009 ELCIC National Convention, delegates approved a motion calling for the development of prayers for peace in the Holy Land for a designated Sunday each year. The Seventh Sunday of Easter was chosen and coordinates with the date also chosen by the Anglican Church of Canada. It is a day to learn more about ELCIC's partner church in the Holy Land - the Evangelical Lutheran Church in Jordan and the Holy Land (ELCJHL) which has 3000 members across six congregations and operates four K-12 Schools in Bethlehem, Beit Sahour, Beit Jala, and Ramallah. It also is leader in the region in promoting creation care through its Environmental Justice Centre.
Another important area of ministry is promoting gender justice within the church and the society at large. The oppression of women and patriarchal structures continue to be significant cultural challenges in Palestine and throughout the Middle East. Palestinian women face many unique challenges living under occupation: checkpoints, permits, other restrictions of movement, and the separation wall closing them off from schools, medical care, family, and friends. The ELCJHL Women's Desk is a direct response to these challenges. The aim of the Women's Desk is to achieve full equality for women by empowering them to take leadership positions in church and society, qualifying them for full participation in the workplace, and increasing public awareness of women's rights and gender justice. The ELCJHL "walks the talk" and in January of this year celebrated the ordination of Sally Azar, the first Arab Christian woman to be ordained in the Holy Land.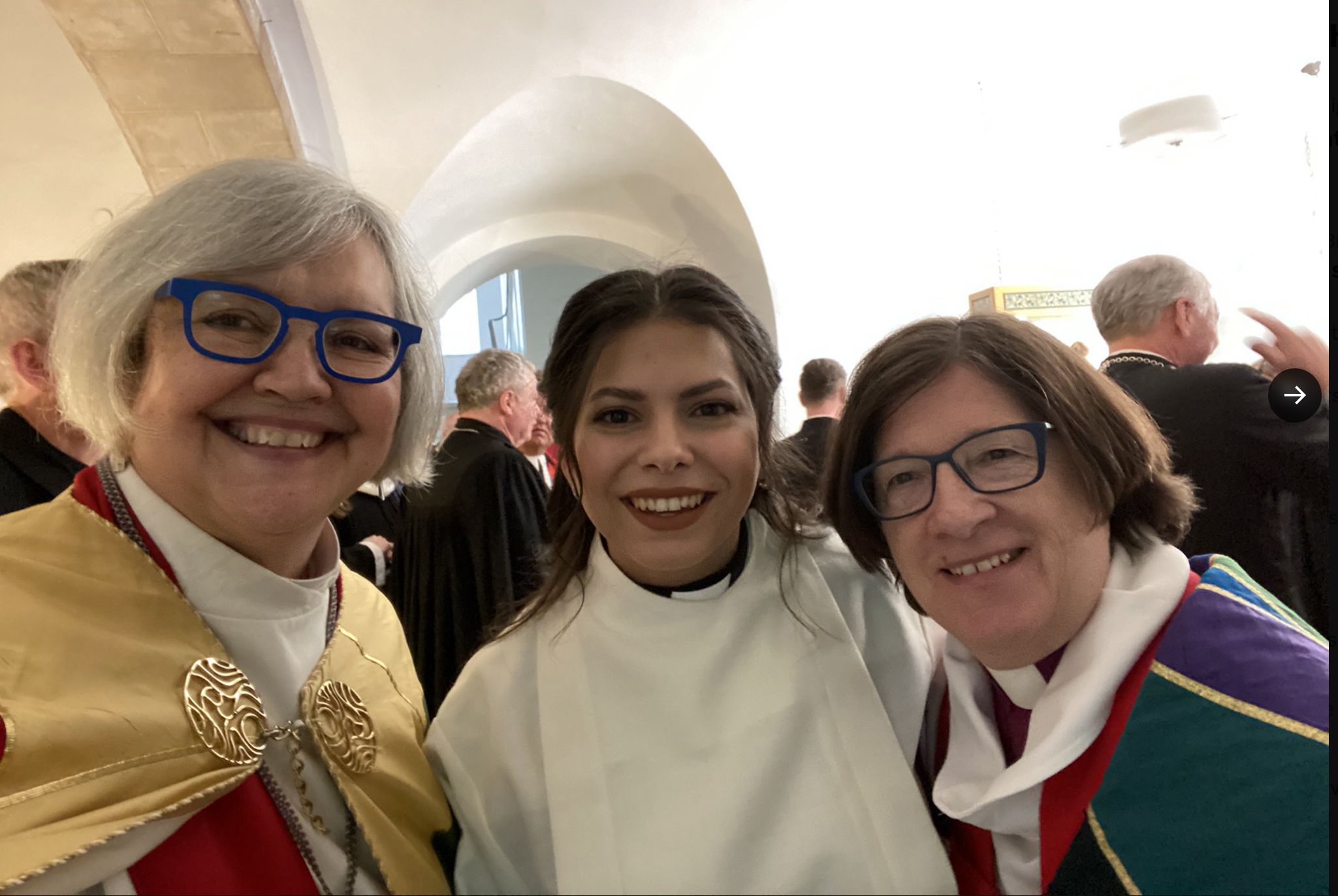 Photo Credit: Bishop Susan Johnson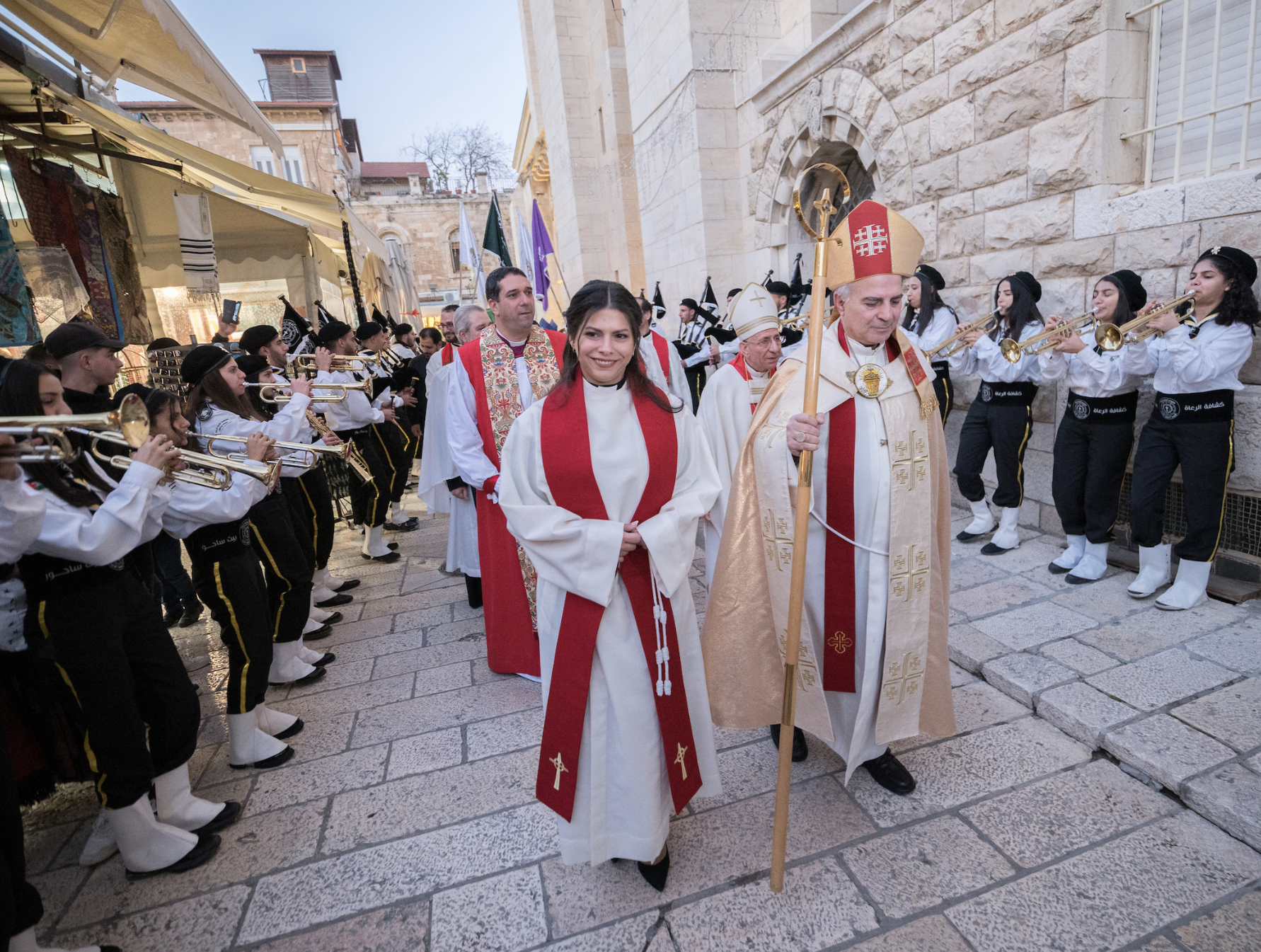 Photo Credit: Lutheran World Federation
It is also a day to celebrate the mission of the Augusta Victoria Hospital located at the top of the Mount of Olives in East Jerusalem. The hospital is operated by the Lutheran World Federation and was established in 1950 to care for Palestinian refugees frollowing the 1948 conflict. Today it serves all 5 million Palestinians in the West Bank and Gaza. It is the only hospital offering radiation therapy for Palestinian cancer patients and hemodialysis for Palestinian children from Gaza and the West Bank. You can learn more about the hospital's mission in this video
The Lutheran Church is part of a Christian minority in these lands.
They face complex contextual challenges affecting every aspect of their lives. [Nevertheless], they are a vibrant faithful community offering a bold witness to the compassionate love of God in action. They need to know that they are not forgotten, not ignored, but recognized and valued as part of our oneness in Christ. ~ Martin Brokenleg
Remembering them and lifting up their ministry on Jerusalem and Holy Land Sunday is one small way of doing that.