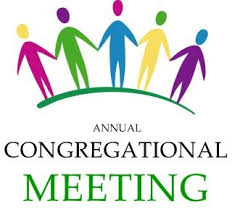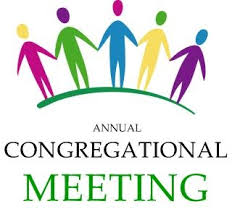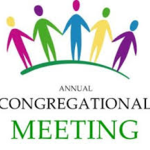 Hello everyone,
This week: -
March 1 – Annual General Meeting
Our AGM will be held this Sunday. It is important for you to be there to hear about the path we are taking going into the future!
++++++++++++++++++++++++++++++++++++++++++++++++++++
March 5th – Lenten Soup suppers and Holden Evening Prayer service begins for Lent. This is held every Thursday evening beginning with soup at 6:30 and service at approximately 7:00. ++++++++++++++++++++++++++++++++++++++++++++++++++++
March 22 – save the date for our next Potluck lunch and Birthday celebration! +++++++++++++++++++++++++++++++++++++++++++++++++++++
A Message from Pastor Vida concerning the situation in SYRIA
Dear Friends in Christ,
On February 14, The CLWR issued a "Statement of Concern: Situation in Northwest Syria". The statement addresses the humanitarian crisis due to the intensified assault by the Syrian regime on the province of Idlib driving nearly one million residents toward Turkey, which has sealed its border. There are three million people trapped between the sealed border to the north and bombs and shells thundering up from the south and east. Many are living in tents or sleeping in the open in the freezing cold. I read in this morning's paper how one father walked miles to a hospital in an effort to save his baby. But it was too late, she had frozen to death.
Giving alms, along with prayer and fasting, is one of the three disciplines of Lent. We have often included Syria in the Prayers of the Church in our Sunday worship. However, prayers alone will not save children from freezing temperatures. In the gospel for Ash Wednesday, we heard how Jesus himself highlighted the hypocricy of those who pray loudly in public to be seen and heard but do nothing to practically build God's Kingdom. (Matt. 6:5). In order to add substance to our prayers, the Church Council has accepted my suggestion to designate March 22, the 4th Sunday in Lent as CLWR Sunday. A free-will offering will be taken to support the relief efforts for Syria. The Sunday School children will also contribute in their own creative way. Stay tuned!
Wishing you a Blessed Lent,
Pastor Vida
You can read the full CLWR Statement here: https://www.clwr.org/newsevents/statement-concern-situation-northwest-syria
+++++++++++++++++++++++++++++++++++++++++++++++++++++
Lenten Devotionals Luther Seminary in Minnesota has created the Lenten devotional, "Jesus, Keep me Near the Cross".
You can find a large print edition for download here: https://www.luthersem.edu/godpause/lentendevotional/
LC† Lutheran Connect, the online presence of the Lutheran Campus Ministry in Toronto, is once again offering a Lenten online devotional – this year's theme - Reimagining Justice. The daily blog posts – featuring not only scripture readings, but music and images as well, are shining a light on climate justice by focusing on the work of artists who are seeking to raise awareness of climate and justice issues. The daily entries will be posted on their FACEBOOK page here: https://www.facebook.com/lutherans.connect/ Or you can go directly to their blog here: https://reimaginingjustice.blogspot.com +++++++++++++++++++++++++++++++++++++++++++++++++++++++
Two items of note from the BC Synod
1. THE ELCIC Vision Task Force wants your stories of the faith, life and identity of our National Church Members of the ELCIC Vision Statement Task Force are working to gather stories of our faith, life and identity with hopes of gaining new clarity into our work and eventual recommendations. We are seeking for your input as we discern together who we are as a church and what God is calling us to be in the future. Tell us your story by engaging in an exercise of imagination. We hope you can take a moment to explore the questions in this survey and offer your feedback. These questions can be answered individually or in a group. Our hope is to have stories gathered from across the ELCIC. Deadline for responses is March 31.
AND -
2. Climate Justice Action Group: An invitation to participate in leading our synod in climate justice learning and actions SATURDAY, MARCH 7 at 9:30 am using Zoom teleconferencing. You are invited into a journey of learning, changing, acting, and encouraging. We are seeking people from across our synod who would be interested in joining a Climate Justice Action task force that will intentionally engage this important work. If you are interested in being part of the Climate Justice Action Group and would like to participate in the Zoom teleconference on Saturday, March 7, please RSVP by sending an email to or by calling the synod office at 604.524.1318
Peace,
Lin